Vending Machines for Businesses in Washington DC, Maryland, & Northern Virginia
Monumental Vending provides vending service for all types of mid-sized and large businesses, in both blue-collar and white collar environments. We understand that companies use vending machines to benefit their employees. Vending machines in businesses help employees stay energized and increases productivity. We also know that busy employees also look to vending machines to replace a meal if they're particularly busy.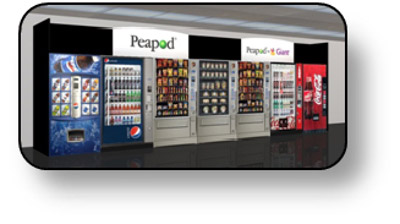 Because we deliver over a million snack and drink items every month, we know how to provide each type of vending machine user with the products they want. Whether it's a warehouse, a manufacturing facility, or an office building environment, Monumental Vending has the experience solve your vending needs.