Vending Machines for Hospitals in Washington DC, Maryland, and Northern Virginia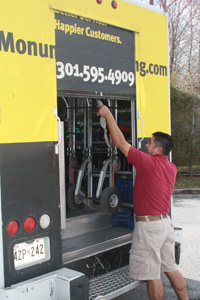 Hospitals and medical centers have unique needs that not every vending service can solve. We service a good percentage of the hospitals in the region and we know how demand can spike and we understand the 24/7 nature of health care. We also understand the demands for healthy options, especially in an environment like a hospital where users might be visitors, staff, or even patients.
From Johns Hopkins to George Washington University Hospital to Providence Hospital-we've been providing vending to many of the top hospitals in the region.