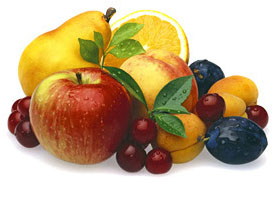 This year, many of us are resolving to make better choices when it comes to our health. This can become a particular challenge in a busy workplace, where many of us resort to fast food and sugary vending machine snacks. Luckily, Monumental Vending provides natural healthy vending in Washington DC and the surrounding area to combat unhealthy dietary choices during the workday.
How does Monumental offer natural, healthy vending? With our Open Door Market concept, this allows employee to access healthy snacks and meals even when working late. With an Open Door Market, you can buy a wide variety of snacks and view their nutritional information before buying, just as you would in the supermarket. Just shop, scan your purchase at our check-out kiosk and pay with cash, credit or a Monumental Market card. The Open Door Market is a convenient way to eat healthy at work. In fact, here are three ways our natural, healthy vending can help you and your co-workers live better in the New Year.
Productivity:
Aiming to get more work done in the New Year? Productivity can lead to better emotional fulfillment and mental wellbeing. Our convenient Open Door Markets allow you to get more done. Preparing your own meal was once the only way to ensure you ate healthily at work. Now however, you can get more rest at home, knowing a healthy lunch is waiting for you in the office. Also, there is no need to waste your lunch hour scouring the neighborhood, or waiting in line to order lunch. Grab a snack on site so you can work at your desk, or spend more time brainstorming with coworkers about new projects. Fuel your energy while you collaborate in a healthy, energetic work environment, and consume healthy snacks to avoid the 2pm sugar crash. Healthy workers are productive workers.
Money:
When it comes to our finances, many of us are resolving to spend less at expensive restaurants and overpriced delis. With a variety of nutritious, low cost items in the workplace, there's less of a temptation to spend money going out to lunch. It's no secret that financial strain can affect our health, and the less money spent dining out, the more we can put towards gym memberships and other healthy activities.  With Monumental Vending, the Open Door Market is always an option. You needn't ensure you have cash before making a purchase, as our natural, healthy vending Markets in Virginia, Maryland and DC accepts Visa, AmEx, Master and Discover Card, as well as cash and employee Market Cards. Our special technology also alerts us when our stock is running low, and lets us know what snacks our customers favor at what locations. Therefore, you will always have access to the best nutritional purchases at a low cost.
Physical Health:
Health is that number one resolution for many of us. This year, make staying healthy at work easy. Move around the office, ensure your workstation is ergonomically arranged, and most importantly, fuel your body with healthy meals and snacks. Monumental Vending's natural healthy vending in Maryland, Virginia and Washington DC is a great way to keep healthy at work. Our Open Door Markets are stocked with great healthy options like nutrition bars, dairy products, salads, hummus, and fruit. We offer products that are low in sodium, sugar and saturated fat, to keep your office energized and sustained throughout the workday.
Our Open Door Markets are customized to fit within your break room space and decor. Staying healthy at work has never been easier. With fresh, healthy food just steps from your door, your organization's morale is sure to climb. To learn more about how Open Door Markets can help improve your wellbeing in the New Year, contact Monumental Vending today.