Our History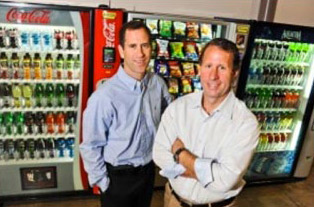 In 1991, David Gordon and Craig Kushner, joined together to start a DC/Maryland vending company and they installed their first vending machine in February of that year. Both David and Craig handled every job in the early days from ordering product to filling to servicing machines.
From the very beginning, Craig and David knew that they wanted to build a world-class vending company that would constantly strive to do things better than industry standards. Since Monumental Vending wasn't initially one of the biggest vending companies, they focused on being a cutting-edge company with both processes and technology. As our company grew, Craig and David continually looked for ways to provide better customer service and to run the company more efficiently and more effectively.
The result of this pursuit of constant improvement was a series of innovations that has allowed Monumental Vending to grow every single year since we started:
We were the first vending company in the nation to use handheld computers to electronically capture sales data
We were the first vending company in the country to put wireless phones in all of our vending machines
We were the first company anywhere to convert all our machines to DEX software
We were the first vending company to pre-kit snacks and beverages for delivery
We were the first vending company anywhere to use dynamic scheduling
We developed the first gravity-fed, pre-kitting system for vending operations
We were among the first vending companies to develop healthy vending alternatives
We were the first company anywhere to have all our vending machines provide dynamic alerts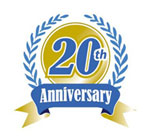 At Monumental Vending, we have learned from 21 years of continuous growth that paying attention to the details and providing superior service is the best way to build a lasting company. We're always looking to be first to provide cutting edge vending technology.